Left Turns Into the Correct Lane

A Courtenay resident is upset with drivers that turn left from the Island Highway onto Ryan Road and fail to enter the first available lane. He identifies this as a problem for drivers traveling in the opposite direction on the highway wanting to turn right onto Ryan Road. Who would be liable he wonders if the right turn vehicle failed to yield as directed by the sign and collided with a vehicle that had made the left turn into the curb lane instead of the lane next to the center line.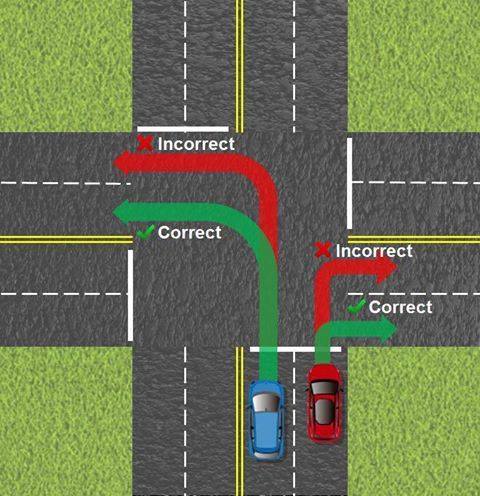 When you are turning left onto a roadway with multiple lanes for your direction of travel you are required to enter the lane closest to the center line when you complete the turn. Should you now need to use another lane, it's time for a proper lane change; mirror, signal right, shoulder check, change. Too often drivers move directly over to the curb lane without looking and still showing their left turn signal.
The yield sign requires a driver to yield to all other traffic. This would include vehicles, cyclists and pedestrians. Once they have yielded and it is safe to proceed the driver may pass the yield sign and complete the right turn described at the start of the article.
Should the two drivers collide, they have both broken the traffic rules. One driver has either failed to enter the proper lane or failed to make a safe lane change. The other driver has failed to yield.
Reference Links:
Island Highway and Ryan Road, Courtenay, B.C.