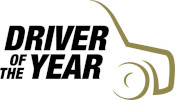 Compare the Market is an Australian firm that makes comparisons for consumers to help them purchase products and save money. One area covers car insurance products and that division has identified the world's best drivers using a variety of factors, including blood alcohol allowance limits, the quality of roads, and the number of deaths caused by road traffic.
The #1 country for safest drivers is Japan:
Japan
Netherlands
Norway
Estonia
Sweden
Austria
Switzerland
Spain
Singapore
Portugal
Conversely, the worst drivers in the world can be found in Thailand. Sadly, Canada comes in at #9 on this list:
Thailand
Peru
Lebanon
India
Malaysia
Argentina
United States
Turkey
Canada
Brazil
Compare the Market says that:
Canada has the second-lowest levels of positive social media sentiment regarding driving at 8.44% – behind Denmark only – whilst Malaysia, the US, Canada, the UK, and Singapore have the highest blood alcohol limit allowances, at 0.08g/dl.
In the 50 countries surveyed to create this list, Canada ranked 42nd in the comparison data.