Producing Your Driver's Licence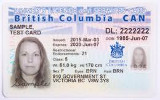 "I've got 24 hours to produce it, don't I?" and "It doesn't matter, I know my licence number." had to be the two most common responses I received when I stopped a driver that wasn't carrying their licence with them. Yes, you may know the number, but if my past experience is any indication, most of you don't know a lot of the other details such as class, expiry date, restrictions or even your security keyword!
"So what?" you say, "You can look it up." Yes, I was able look it up if the system was working, but how could I be sure that it was really you, especially since the police don't have access to licence pictures on the computers in their cars. Add the fact that your friends have a similar physical description and may also know your licence number and it begins to really get interesting.
Occasionally your "friend" would try to convince me that they were you when I had my pen poised over my ticket book. Often they were unlicenced, prohibited from driving or would be if they were convicted of the offence I was preparing to write. Why not avoid the whole mess and personate you? I wouldn't know I was issuing the ticket to the wrong person.
Usually the first time you found out about this deception was when you tried to renew your driver's licence. The agent at the Driver Service Center gave you two options: pay for all these tickets you had never received and renew or refuse to pay and don't renew. Not renewing meant that you couldn't legally drive until the whole matter was resolved and that often took a month or more.
In British Columbia when the police demand your driver's licence you are legally obligated to immediately hand it over and allow the officer to take it in hand. If requested, you are also required to verbally state your name and current residential address. Doing so will avoid a failing to produce charge. It could also provide valuable information for rescue and medical personnel if you are involved in a collision and are unable to communicate.
References: